---
Essential Wood Floor Protector Products
---
When you become a wood floor protector, you become a wallet protector, as well.  Even if you don't own the hardwood floor you walk on.  Especially, if you don't own the floor you walk on. Avoid lawsuits or losing your damage deposit with just a few very affordable wood floor protector products.
Chair Pads
are
Essential
Wood Floor Protectors
Gone are the days of little felt dots that you simply "Peel and Stick!"
And peel and stick, and peel and stick some more.  Am I right?  Even if they did miraculously stay put,
they still squished and squashed and quickly became are far thinner product than the one you first installed.
The worst, though, was that falling off act.  A four-legged chair with only 3 chair pads could do more damage, in my opinion, than if that same chair had none at all.
Why?  I suppose because the chair is tipping and bringing to bear on one chair leg (without a felt pad,) the entire weight of that chair's occupant,
as opposed to dividing that same workload evenly over four chair legs.
So, check these out:
And, of course, you can still get the dots...
And, probably always will.  Felt is a tried and true wood floor protector material.  Never have they been more affordable.  Check out these mega packs:
Or, make your own wood floor protectors!
These folks got fed up with peel and stick felt pads coming unstuck, or not fitting just so  
Here, Fred proudly shows a little platform he made for his dining room chair legs.  Made them out of some scrap wood in the garage.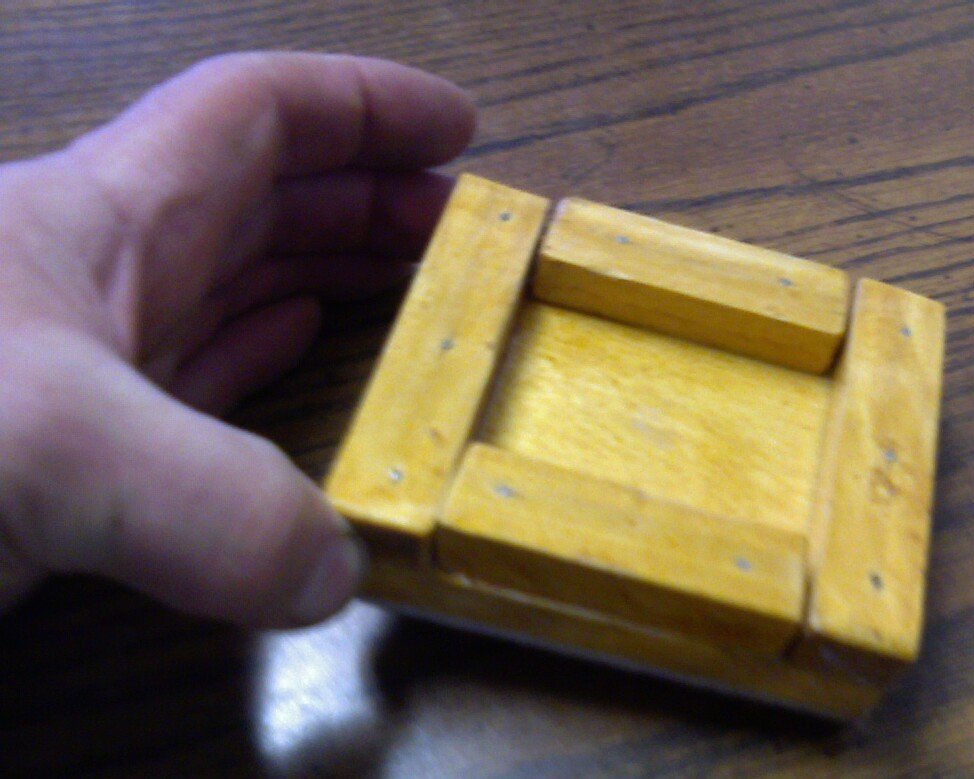 He then attached 8 felt peel and stick chair pads to the bottom of the platform.  And here is the final product!  Genius!
Next, I am telling you, this woman was way ahead of her time.  I took this photo way back around the turn of the century.  Believe me, the nifty chair leg socks you can get on Amazon now, were nowhere on the horizon.
But she had the vision, the million dollar idea.  Check these out.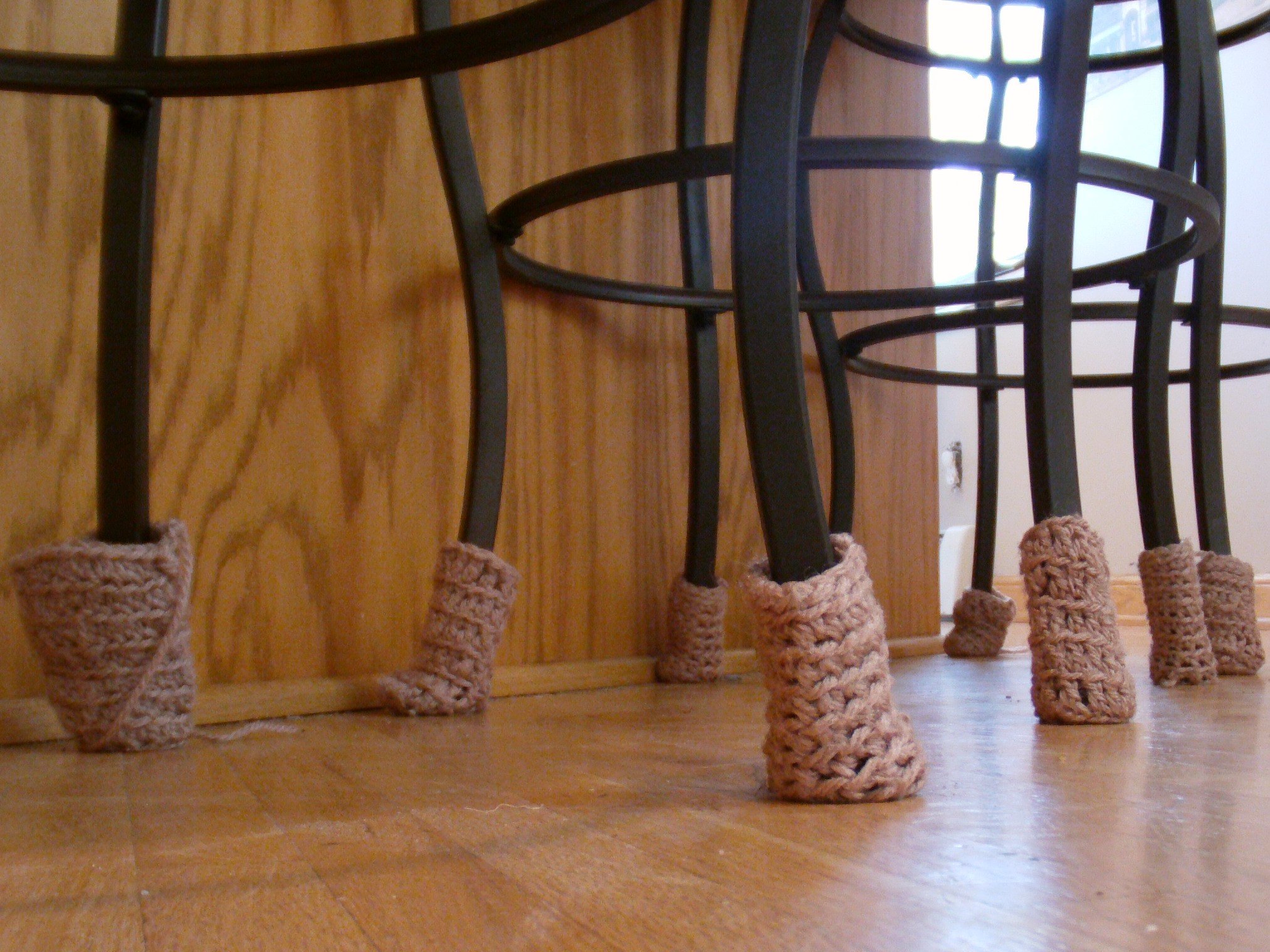 Very impressive.  And notice the challenge they had in that home.  Bar stools, first of all.  Very tippy.  Slender, curved, irregular legs bottoms that were constantly getting slid in this busy home, at this busy kitchen counter.
And, with food involved, these were washable, and I am sure needed washing frequently.  But, hey, they could do that.  Just like the bedsheets, slip the dirty ones off, put some clean ones on.
I would love to see this woman inducted into the National Wood Flooring Association hall of fame for her efforts and ingenuity.
Made possible, in part, by: